Today – How to treat all five senses with your kitchen design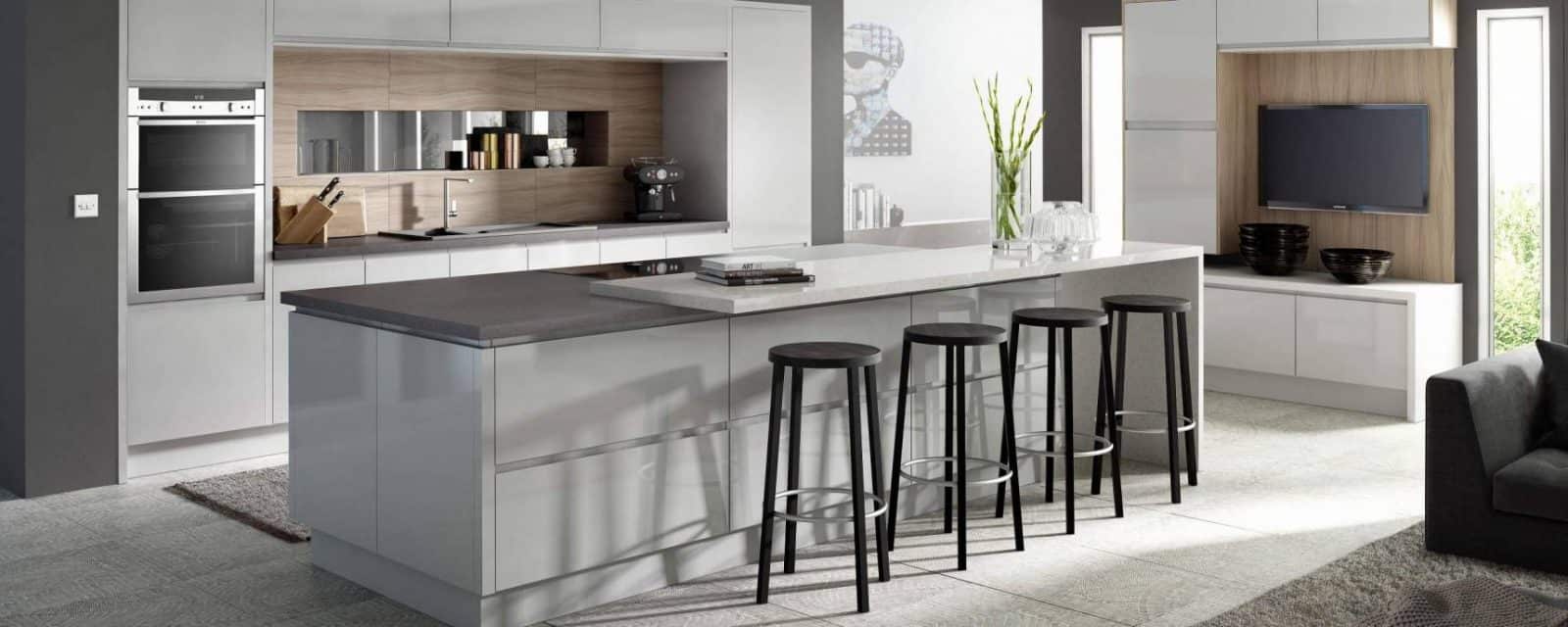 How to treat all five senses with your kitchen design
Making your kitchen an amazing multi-sensory experience is one of the very best things you could possibly do y for your home – and here is how to approach it:
Make your kitchen design a treat for your family and guests in every way possible
The best kitchen designs are the ones which appeal to all your senses. Even the simplest elements of your kitchen design can affect the way your kitchen looks and feels, which can make the idea of creating the perfectly designed kitchen for your home a daunting task.
But fear not. We've created a list of some of the major considerations you should keep in mind when planning a kitchen redesign. What's more, we've arranged them by sense, so you know exactly how different features will impact on your kitchen.

Taste – How to treat all five senses with your kitchen design
Let's start with the obvious one. Of course, the best way to introduce fantastic tastes into your kitchen is through delicious food, high quality ingredients and lovingly prepared meals.
But the way you design your kitchen can help you create culinary masterpieces every time. Your kitchen layout should be tailored to the way you work in your kitchen, and you should have plenty of storage for all the ingredients and utensils you need. Appliances like slow cookers can help you get rich, delicious tastes every time.

Sound – How to treat all five senses with your kitchen design
Think about the way your kitchen sounds as well as how it looks, especially if you love entertaining family and friends in your kitchen. Music is essential to any get together, so why not consider including speakers in your kitchen design so you can set the mood instantly? There are plenty of smart systems out there to choose from.
You should also consider the acoustics of your kitchen, which can be dramatically affected by the materials you use. Tiled or hardwood floors will help sounds resonate, while carpet will absorb sound if you prefer a quieter atmosphere.

Touch – How to treat all five senses with your kitchen design
Consider the importance of how your kitchen feels. High quality materials and finishes like Quartz worktops, cabinets with gloss finishing and metallic or mirrored accessories will add clean, streamlined texture to your kitchen and make it feel ultra-modern.
And remember, you don't just feel with your hands. Smart features like heated floors will make your kitchen cosier on your feet when the weather is cold, and will impress your guests too.

Scents
Introducing fantastic and appealing aromas into your kitchen is all about simple accessories. Little touches like scented candles in the winter or potpourri in warmer weather will help freshen up your kitchen and make it more inviting to both you and your guests. You should also consider bringing scents into your kitchen through fresh flowers and houseplants.
But of course, the most inviting kitchen scent is that of homecooked food. A spacious and attractive kitchen design will give you more incentive to cook your meals from scratch, eliminating any reliance on ready meals and takeaways whilst also introducing delicious smells into your home.

How to treat all five senses with your kitchen design – Sight
And finally, the way your kitchen looks is arguably the most important aspect of kitchen design. The appearance of your kitchen creates its first impression when guests call, so it definitely takes some serious consideration.
The key elements in kitchen design are colour, material, layout and light. Each of these factors is key in creating a kitchen which reflects you and your needs. Natural light is particularly important, helping your kitchen look bigger and brighter. To maximise the amount of natural light in your kitchen, consider features like bi-fold doors.
Will you be treating your home to a stunning new kitchen this year?
Take a look at the incredible new Glasgow showroom from EKCO.
pin How to treat all five senses with your kitchen design
How to treat all five senses with your kitchen design is a feature post