I have always written about being thrifty, indeed on my other blogs baby budgeting, thrifty home and family budgeting I write only about being thrifty. It is in my nature not to waste things, to recycle them to keep things simple. I am a hippy at heart!
I do however love beautiful things (hence this blogs title) and I love fashion. I occasionally but second hand outfits (without much enthusiasm but usually I go for cheap and new highstreet or save up for something I really want. My latest buy which I saved an age for are these silver plimsolls from The White Company. Aren't they lovely?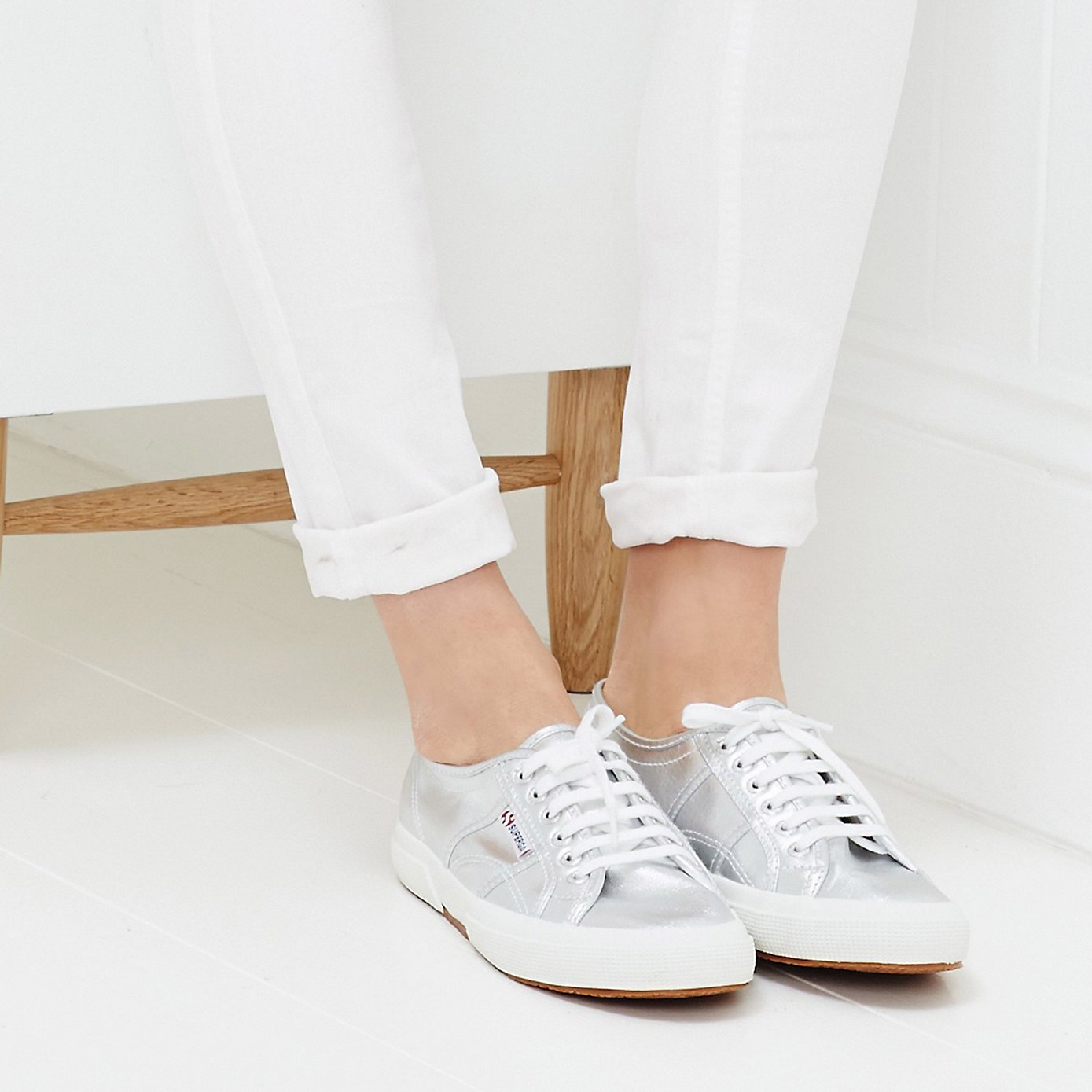 Anwtyway i digress. This post was inspired by a new show on TV starring Dawn O'porter called This Old Thing.
The show is all about encouraging high street addicts to embrace shopping vintage. It's a fab show and Dawn shows how clothes can be altered and updated if required or just enjoyed as they are in their vintage splendour.
She explains that investing in vintage means you are buying a well made piece that will last not throwaway fashion whose trends change all the time. She sees vintage as anything form the 80's backwards though others disagree and see the 70's as a starting point.
I don't have any experience of shopping vintage but I thought I would give it a go.
I headed into Hockley and arty area of Nottingham where quirky cafes mingles with alternative and second hand vintage clothing shops.
I found a gorgous preloved shop called White Rose
oh and the treasures it held…
Just as funky as my silver shoes right and much cheaper too.
Totally inspired by this trip I have scouted preloved and charity shops closer to home and found these beauties recently too
and this (my favourite)
Prics ranged form £5 to about £40 for the above items but aren't they all gorgeous.
Dawn's top tips for shopping vintage are…
Look around for ages
Keep an open mind about what suits you
Consider if alterations could be made
Be brave!
Try it on even if you aren't quite sure
Have you shopped vintage? I think it is great fun!
I feel a deep deep connection to you is it juts me? No i feel the same dont worry our special intimacy
Only you. I wouldnt look at anyone else I woudl nt even consider it. It s only you
You are all I want all the time
Completely perfect as I remeber
I have never felt this intensity
Your on my mind all the time
Feelings getting stronger
Mostly sexual 'cause of the chemistry, but I care too. Can't develop the latter
I thought telling your story / my story was a sweeter way to sign off for a bit.
You have to understand to me you are the sexiest girl I have ever known
xxxx
Hey, It's all getting a bit busy around here so I'm going to be off air for a while.
I think an extended break is probably a good idea anyway … xxx