Why Loyalty Matters
Loyalty is a quality that means a huge deal to me.
I was raised by a mother who was endlessly loyal, steadfast and reliable. You could be certain she would love you and be there for you no matter what. It is an absolute gift to be bought up with such surety. It has made me the confident person I am today.
I have always known beyond a shadow of a doubt that I was much loved. I do hope my children know that too.

Why Loyalty Matters
Probably because of how I was raised loyalty has always been a quality that I have had in abundance and one I tremendously value. When others haven't had it I have felt both surprised and hurt.
For me being loyal is part and parcel of loving.
Both my parents (who I absolutely adored) are no longer here. Friendships are really key to my sense of security and family. I am blessed to have some loyal supportive friends who I have to know forever and who uphold me. Other friends who I haven't known quite so long have been pretty amazing too.
Since Christmas, my life has altered a great deal. I have a lot of physical limitations now. I was always the lively, strong, enthusiastic robust one. Lately, I have been emotional, sometimes angry and often fearful.
It is a form of loss and despite trying my best to stay positive and grateful for my children, my writing, my life. I am struggling.
It's about stepping up
A loss is hard for people to bear, as changes. Not just for me but for other people too. People I love have stepped back. But those who love me have stepped forward and stepped up.
Phone calls, homemade meals on the doorstep, flowers, shoulders to cry on, encouraging talks, sticking with it, asking about endless hospital visits, messages of support, checking in, lifts to the hospital, DVDs and books to distract me, regular visits, listening, energy, love and hugs. Mopping up tears, creative ideas, walking slowly by my side. Many, many cups of coffee (and a good few cakes.)
The loyalty of my friends continues to astound me and I am beyond grateful.
There is nothing I have needed more.
Thank you.
My important word this week is most definitely LOYALTY and this is Why Loyalty Matters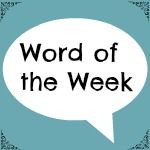 You mihgt also loike my post on how to be more content