I have wanted a new fitted kitchen ever since I moved into this house. The kitchen I have is utterly bizarre. It looks normal from the outside but there is not one proper drawer. It is all cupboards. How odd is that!  I have nowhere near enough space either. The cupboards are fit to bursting and I have had enough!
My kitchen is all cream which I have found restful and calming till recently and now I am just finding it dull, dull, dull. I have been reading about the Linda Barker collection over at Wren Living and I am just loving all the colour.
It totally adds a quality to the kitchen that makes mine pale into dreariness alongside. Linda suggest furniture to compliment the kitchen and actually that is very useful too.
What do you think of colour in the kitchen?
Aubergine is not a colour I would have dreamed of putting in a kitchen but look how stylish this looks.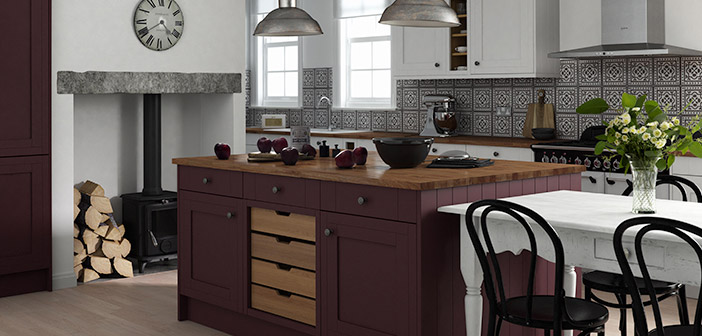 So pretty and really classic too. I think this is a timeless look.
And what about the Aztec int he Linda Barker range ?
I think this is stunning too.
This would make me feel like I lived in a sunny place I think. I would want a few lush green pot  plants dotted around and of course the sun streaming in through the windows.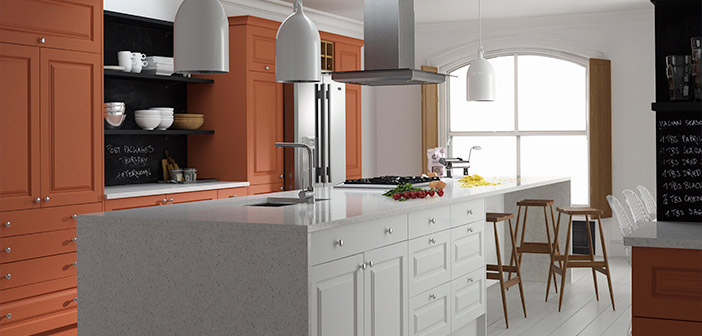 The Baltic form her collection is a bit too dark and industrial for me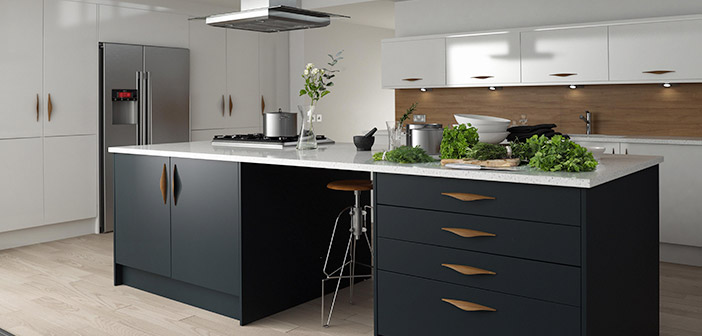 I'm more about a warm and homely look than a modern one but urban young professionals would lap this up I reckon,it has such a clean sleek and functional feel.
Oh boring cream kitchen of mine you could be so much more interesting (and useful!)
In an ideal world I would live with a new kitchen for awhile before I made a decision about whether it was right for us but that would be a bit expensive wouldn't it! I am just going to have to bite the bullet and make a colour choice.
Which one do you like best?