The Eglu Eggcup is pretty fabulous looking!
We have just been sent one of these fabulous toast rack/ eglu eggcups to review and isn't it just fabulous. I do love to review innovative products they make life so much fun!
Even something as ordinary as an egg cup can be absolutely amazing.
Eglu Eggcup breakfast set
The Eglu eggcup breakfast set is so cute. A mini version of an eglu and insulated just like eglu to keep your eggs warm. As well as the chicken coup which houses the egg there is a little salt and pepper chicken and a toast rack too. I absolutely love to see my kids eat eggs, they are a low source of fat and packed with protein and it makes such a great breakfast, or light lunch or tea or supper! You should always keep eggs in I think!
I think any child would love this fabulous egg cup it is cute, quirky and certainly very interesting and and it makes such a sweet gift idea.
My kids (as I expected) both want it at the same time so I think I am going to need another. I have to say I would rather like one for me too. Why should the kids get all the best stuff!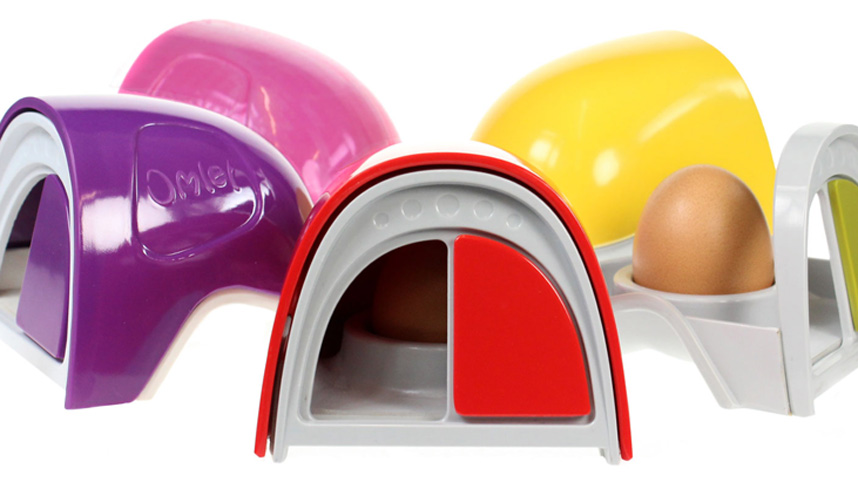 I rather like it too!
From www.Omlet.co.uk £19.99 (which I know might sound a little egg-spensive but its gotta lot of style!
What do you think of the Eglu Eggcup?
Further reading
Arent colourful kitchen accessories so much fun. If you liked this post on the eglu eggcup you might also like my post on a colourful fitted kitchen
and my post on kitchen tools budgeting